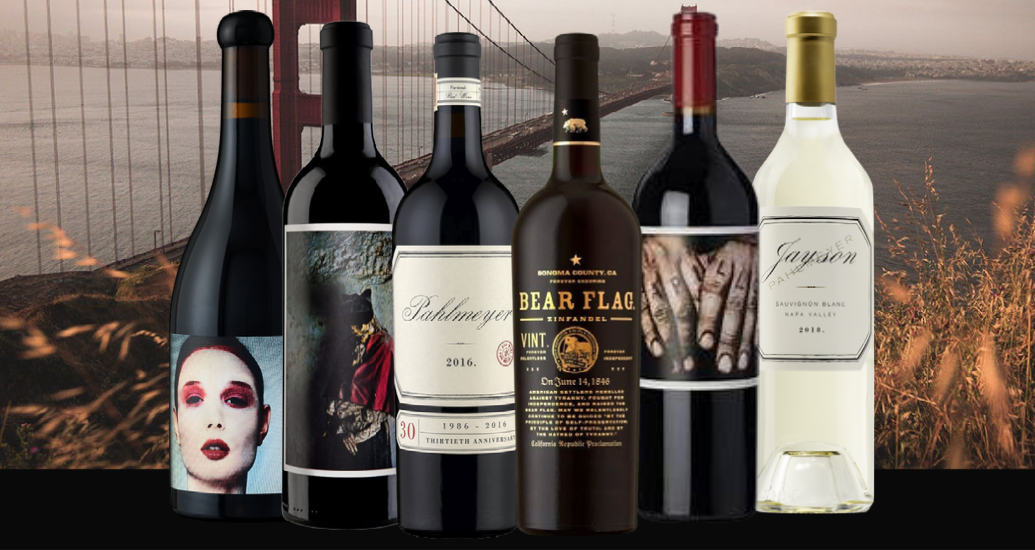 It's a day for the ducks out there. If you've found yourself dreaming of driving down Highway 101, past oak-studded hillsides, green valleys and rugged coastal cliffs, you're not alone. Although we have an excuse to be daydreaming about California as our new wines have just arrived and they've given us a burst of that Friday feeling.
These wines are made by legends, our new selection boasts a new label from California's most influential and innovative winemaker Dave Phinney and some from his Orin Swift label which contributed towards his global fame. There's some iconic wines from the critically acclaimed Jayson Pahlmeyer and we also have Aaron Piotter's untamed Zinfandel which was inspired by the "Bear Flag Revolt". Each wine tells a story, so if you've a bit of extra time over lunch to put your feet up we've provided links to the extra information.
Our newest Zinfandel is sure to deliver an experience as layered as the historical events that inspired it. In 1846, American settlers fought for independence and raised the original Bear Flag in Sonoma County, California. Like these early pioneers, Bear Flag Zinfandel breaks free of expectations set over the last decade.
 Winemaker Aaron Piotter grew up less than a mile from where the Bear Flag Revolt took place and that provided him with the inspiration to craft wines as bold as the state's defining moments. He harnessed the wild, untamed Zinfandel vines to create this structured, full-bodied   Zinfandel that has a spicy character complemented by jammy, dark fruit flavours reminiscent of blueberry pie. Notes of toasted oak and vanilla combine to create a plush mouthfeel and lingering finish.
---
Pahlmeyer
The Pahlmeyer story is a tale of international intrigue, passion and Hollywood stardom… Of Jayson Pahlmeyer, friends and family… Of French clones, legendary winemaking and iconic wines...Jayson has crafted one of the most admired and exciting estates in Napa Valley, with critical acclaim and consumer demand following everything they've done since their inception in 1986. The flagship Pahlmeyer wines are collectors' items, the "Jayson" line of wines is the second label of the estate, with a focus on quality and approachability.
Pahlmeyer Proprietary Red Blend 2016
An iconic Napa Valley Bordeaux blend comprised of 80% Cabernet Sauvignon, 9% Merlot, 5% Cabernet Franc, 4% Petit Verdot and 2% Malbec.The 2016 Proprietary Red opens with clear, vibrant aromas of blueberry, blackberry, and black cherry, with intriguing nuances of cardamom, vanilla, toast and star anise that balance the intense dark fruit. A complex palate of deep blackberry and currant, with undertones of leather, is supported by firm, silky tannins. This wine honours its high elevation mountain vineyards with a rich, succulent body; a hint of dark chocolate mousse distinguishes the lengthy finish.

The 2016 Pahlmeyer Merlot opens with complex aromas of blueberry and boysenberry lifted with fresh hints of cardamom, anise and Herbs de Provence. The deep fruit flavours carry over the palate, with subtle notes of forest floor, crushed tomatoes, and oregano. Soft, supple, elegant tannins provide the kind of structure that will help this wine age beautifully.

"Jayson" By Pahlmeyer Sauvignon Blanc 2018
The 2018 Jayson by Pahlmeyer Sauvignon Blanc reveals bright pear and white peach aromas with tropical notes of pineapple and hints of fresh cut flowers. The palate is clean and focused, with crisp green apple notes and a rich, round palate with wet stone on the lingering finish. Balanced acidity makes this wine a perfect pair for oysters, crab cakes, or lobster bisque.
"Jayson" By Pahlmeyer Cabernet Sauvignon 2017
Jayson Cabernet Sauvignon has deep purple colour in the glass, and displays classic varietal expression through an aromatic profile of intense floral notes, ripe blackberry, white pepper, and hints of leather and vanilla. On the dense, creamy palate, sweet plum, raspberry and ripe blueberry characters are accented by hints of cinnamon stick and brown sugar. A touch of earth contributes complexity over the long, luxurious finish.
---
l'usine, Pinot Noir, Annapolis Ridge Vineyard, Sonoma Coast 2018
Hailed by Wine Spectator Magazine as 'one of the most influential and innovative winemakers in California', Dave Phinney is famous for Orin Swift (see below) and The Prisoner. His stunning unique wines are matched by the individuality of his labels. No longer a prisoner though Phinney has created a new label exploring a connection between Andy Warhol, his factory (l'usine) and wine. Full story can be read here.
Nuance and intrigue characterize the wine, starting with a dark crimson and a ruby rim but manifested by the aromatics: white pepper, nutmeg, cinnamon, clove, pine resin and crème de menthe. An entry dominated by a bright acidity, the mid-palate explores flavours of rhubarb, savoury and a hint of wild strawberry with a long finish indicative of graceful aging.
---
Orin Swift
Orin Swift was founded in 1998, by renegade Dave Phinney, who left a budding career as lawyer to start his own wine label after spending some time in Florence and falling in love with wine and winemaking. The brand is named after his parents – combining his father's middle name, Orin and mother's maiden name, Swift. The quirky labels helped propel Orin Swift to cult status in the U.S. The labels are as important to the Orin Swift narrative as the wine inside the bottle. Every label has it's story and the stories behind these quirky labels can be read here
Orin Swift Cabernet Sauvignon Palermo 2018
Described by Phinney as his "most approachable Cabernet a true representation of Napa" this has a brooding red core with a rich cardinal hued rim, the wine opens with classic Napa Cabernet Sauvignon aromatics—ripe cassis, sunburst raspberry, graphite and chaparral surrounded by a balanced frame of new oak. The bold aromatics translate onto the palate seamlessly with more cassis, red liquorice, fresh fennel and mixed berry compote. Integrated yet prominent puckering tannins finish off the wine with a touch of lingering black tea
Orin Swift Mannequin Chardonnay 2018
Mannequin is a full bodied Chardonnay, the name was inspired by Nicky Minaj's lyrics and the pun is very much intended. Lurid straw gold, the aromatics abound with bright lemon, butterscotch, honeysuckle and jasmine, with hints of Granny Smith apple, fresh butter and lime zest. Rich and layered upon entry, the palate espouses honeydew, yellow peach, vanilla with a lush, weighty viscosity. A vein of acidity is present through the finish with a pleasing close of minerality and lemon pith.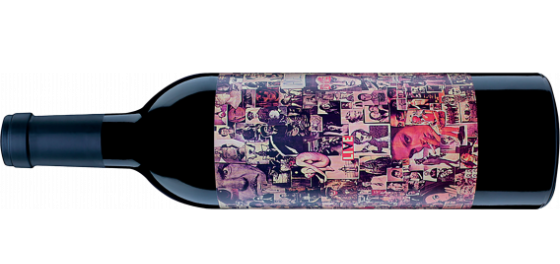 Like a stunning "abstract" collage, the wine inside the bottle, a blend of Grenache, Petite Sirah and Syrah, is made up of 100 different components sourced from multiple vineyards in multiple appellations throughout California. Immediate aromatics escape the glass: blueberry, Mirabelle plum, ripe raspberry, Bing cherry and enchanting musk. On entry, the wine is seamless and enveloping with notes of Black plum, sweet cassis and blueberry compote on the mid-palate. Textured and long on the finish, the wine closes with a hint of dried lavender and dark chocolate.