Top Scoring Wines For February
 Hello February, the shortest sweetest month of the year is here and is as good a time as any to treat ourselves to something special. Maybe you're celebrating the end of Dry January, or looking for something special for the long weekend, either way, we've got some top-scoring wines that are perfect for any occasion.
These wines are all part of Decanter 2022 "Wines Of the Year" list and are some of their "Top Scoring Bottles".  A bit like February though, quantities are also short and sweet.
Tolpuddle Chardonnay, Coal River Valley, Tasmania, Australia 2021
€79.95
99 Points - Best White Of 2022
"A wonder of lightness and precision; a hedonistic mix of immediate restrained pleasure and long-term intellectual provocation. An amazingly subtle and complex finish. I adore this wine."

Bodegas Muriel, Vina Muriel Reserva Blanco, Rioja, Spain 2013
€32.95
96 Points - Best Value Wine Of The Year
"Classic Rioja style, with evidence of oak ageing and refined citrus aromas. Very well balanced in the mouth, with the right acidity and nice extract. Very well made."
Tenuta delle Terre Nere Etna Rosso Calderara Sottana 2019
€69.95
Decanter 98 Points - Wines Of The Year 2022 - Top Scoring Bottles
"100% Nerello Mascalese. A seductive nose with ripe berry fruit, white truffle and dried rose notes. Elegant and fresh with a balanced structure, volcanic mineral aromas and a vibrant finish. A refined wine that has energy and complexity with tension like silk, and will age well. Longstanding and persistent."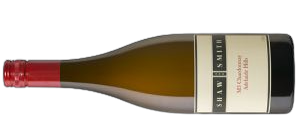 Shaw & Smith M3 Chardonnay 2021
€39.95
Decanter 96 Points - Wines Of The Year 2022 - Top Scoring Bottles
"Restrained, elegant and complex, with no hint of tropical fruit but relevant citrus and white fruit notes in this cool-climate Chardonnay. Oak integration is stunning and the wine shows personality, vibrancy, mouthwatering acidity and a precise, long finish."
Charles Heidsieck, Blanc des Millénaires, Champagne, France 2007
€250
Decanter 96 Points - Wine Of The Year 2022 - Top Scoring Bottles
"Intense aromas of candied citrus, grapefruit juice and lemon peel. Incredibly youthful for its age, with a chalky minerality and richness on the palate. A finely built 100% Chardonnay with very discreet dosage, flinty acidity and an overall balance suggestive of a grande marque. It has great sophistication and poise."