Exclusive Savings
"What? more new wines".... we hear you!!! Yes, believe us when we say that we fell in love with a few exceptional producers at ProWein. Today we'd like to showcase our new Italian wines from DeMarie in Piedmont. There are over a dozen wines in the Portfolio, including White, Red, Orange and Pet-Nat, so there really is something for all tastes and budgets. But we know you don't have all day, so we've just highlighted a few of the wines, and the reasons we love DeMarie. They can all be viewed here.
We loved DeMarie because obviously their wines are lip-smackingly good,  they are also a symbol of a land historically devoted to wine production, with particular attention to the protection of biodiversity. A bit like us, their story started with someone who believed in the potential of what their surrounds could conjure, and they took a leap of faith. There are three generations of the Demarie family that have been running their domain with expertise, hard work and a true passion for wine-growing.
 In order to celebrate their arrival and to give you a chance to explore this stunning range, we have a very special online offer.  We know you'll be as impressed with them as we were and that a couple of bottles just won't be enough, so not only have we applied a little discount, but a further 10% off 12 bottles or more will also apply. Don't miss out; discover our stunning new range now.
Was €19.95 Now €17.95
At only 5.5% ABV there's always a reason to drink this Moscato d'Asti.
It is traditionally a perfect accompaniment when commemorating a special event, for a party or after a good dinner any day of the week because of its low alcoholic content, its fruity and fragrant flavour and its wonderful musky aroma of the genuine Moscato grape.
Was €23.95 Now €21.55
One of the most popular wines in Piedmont and a wine that best represents the tough, headstrong, quietly dogged, strong but discrete character of the Piedmont winegrower. Made with 100% Barbera grapes, the wine is full-bodied and enveloping. Dry, fresh and fragrant, this wine lingers on the palate with traces of plum, blackberry and cherry.
Was €24.95 Now €22.45
Introducing "Luigi", DeMarie's first Pet-Nat, a new exciting wine that proves their interest in experimenting, growing and evolving. Luigi is a "fun" wine, lively and fresh with fine & delicate bubbles. Floral, pleasant citrus and bread crust notes. It's a fun and versatile food wine.
To taste it fully, turn it over gently, so as to bring the sediment into suspension and make the wine cloudy, or cool the wine in a vertical position and pour it gently to prevent the sediment from falling into the glass.
Was €29.95 Now €26.95
Taking its name from the Italian word for sand, Sabbia is a highly unique wine obtained using white grapes, vinified as a red wine, fermented in steel tanks. Oxidized wines have no additives and are very natural with complex aromas and flavours, and Sabbia is no exception; expect intense aromas of chamomile and green tea, ripe peaches and apricots. Our beloved Jancis  thought it was  "intriguing"!
Was €34.95 Now €31.45
Roero is made from pure Nebbiolo grapes, which reach their apex in Barolo and Barbaresco, it is a fine and elegant wine which has experienced great success in only a few years. This is a full-bodied, harmonious, warm and powerful wine, with sensations of violet and red fruits and an undertone of the pleasant spiced fragrances of liquorice and cocoa.
The vineyard from which the grapes for this wine comes is the oldest vineyard of Nebbiolo grapes planted in 1946 by Giovanni Demari along with his brother when the latter returned from the war.
Was €44.95 Now €40.45
A wine of great prestige and tradition in Piedmont, made with selected grapes and aged in oak barrels. It is dry, caressing and gently robust, it reveals rare character and extraordinary aristocracy.
The fresh fruit of the early months makes way for the world of spices. Thus to the violet, the rose, the geranium and often to the apple and cherry there are added shades of vanilla, cinnamon and green pepper.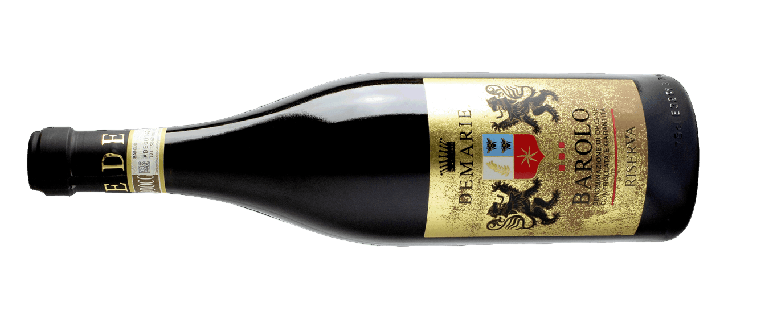 €129 Now €116
Barolo is the most esteemed Italian denomination and has been defined many times as the king of the wines; noble and generous known in Italy and to foreign countries for his austerity, a wealth of tastes and of aromas.
Not only did this Riserva pick up a Silver Medal in The Decanter World Wine Awards 2022, but there were also only 1026 bottles of it made so it really is special. This limited edition Barolo Riserva offers flavours of blackberry preserve, sweet pastry and white pepper, supported by notes of old leather, and balsamic vinegar. The wine has a velvety texture and a long finish with notes of dried forest berries and sweet pipe tobacco.