Easter Cases
With April now in full swing and Easter fast approaching, it's time to get the Easter wines sorted. We've put together a selection of cases that will inspire your Easter celebration. They are packed with terrific wines that will complement everything from the Good Friday fish to the Sunday Roast and all the Chocolates. Not only is there something to suit all budgets, but there are also some fantastic savings to be enjoyed too.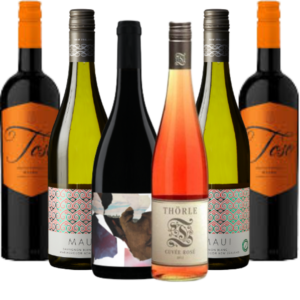 €85
This case boasts a selection of easy-drinking, food-friendly wines. There's a New Zealand Sauvignon, a popular choice among white wine drinkers thanks to its fresh, crisp taste and versatility. A Rosé because it's great when you need a drink that will lift you up and not put you asleep. An appealing Malbec to crack open on Malbec World Day and our hugely popular Grenache blend as it has a deliciously satisfying chew.
2 x Maui, Sauvignon Blanc, New Zealand 2021
1 x Thörle Rosé, Germany, 2020
2 x Pascual Toso, Estate Malbec, Argentina 2020
1 x Aubert & Mathieu Corbieres, France 2018.
RRP €172.70 Now €150
Our Eggcellent Easter case features a selection of wines carefully chosen so that you can have everything needed to complement anything you'll be tucking into this Easter weekend. Champagne as it's perfect as an aperitif but absolutely phenomenal with Cadbury's Creme Eggs. A fruity Sauvignon that will pair perfectly with smoked salmon. A lip-smackingly good Chablis from beautiful Burgundy will make sticking to the Good Friday tradition of a fish supper an absolute pleasure. If you want to keep the food options open, there's a stunning Chianti that offers exceptional value. We have a "Spring Chicken" as it is a must-have accompaniment for Spring Lamb and finally a popular grenache that complements all things chocolate.
The Wines In The Case Are
1 x Champagne Drappier Carte D'Or Brut NV
1 x Maui Sauvignon Blanc 2021
1 x Domaine Le Verger Chablis 2020
1 x Casa Emma Chianti Classico 2019
1 x Flores De Callejo 2020
1 x Aubert & Mathieu Corbieres 2018
RRP €646.40 Now €595
If you're doing Easter in style and want to get the wine sorted, then this is the case for you. Stunning Champagne to get you started, some fine classic Burgundy and Bordeaux, a magical Malbec, an elegant sweet Riesling to go with the chocolate topped off with a rich Port for the nightcap. Now that the wine is taken care of, don't forget the Easter Eggs!!
2 x Champagne Drappier Brut NV
2 x Jean Paul & Benoit Droin Chablis Grand Cru Valmur 2020
2 x Vincent Girardin Pommard VV 2016
2 x Chateau du Glana 2017
2 x Pascual Toso "Alta" Malbec 2019
1 x Thörle Riesling Spätlese (Sweet) 2018
1 x Kopke LBV 2016
6 For €75
One of our best-selling New Zealand Sauvignon Blancs that takes its name from Maui, the demi-god who, as legend tells us, captured the sun and pulled New Zealand out of the sea. Maui is Zesty and bursting with a broad range of flavours, from ripe tropical fruit to gooseberry; it's a real crowd pleaser!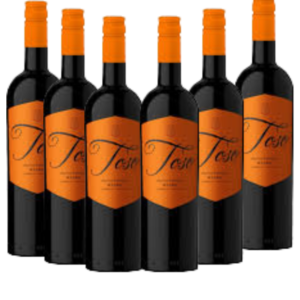 6 For €75
Be ready to celebrate World Malbec Day (April 17th) with this very appealing entry-level Malbec from one of the oldest and most prestigious wineries in Argentina. The black Malbec grape creates a rustic, full-flavoured, medium-bodied wine. On the nose are hints of coffee, violets and blackberry. The wine is spicy and rich and finishes long with smoky accents of vanilla and lingering oak.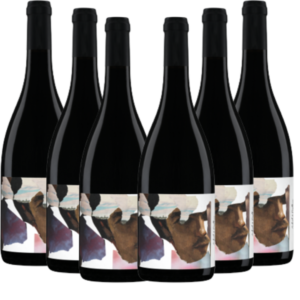 6 For €105
A seriously delicious, expressive and concentrated Corbieres from two rule-breaking winemakers in the south of France, "Ripe and packed to the rafters with heady, sumptuously ripe red berries with mineral-shiny flecks of rock and liquorice and black pepper. Strides out in great confidence, a bunch of dried tarragon tucked into its belt. Deliciously satisfying chew on the sweet-red-cherry and menthol finish." Jancis Robinson