The weekend is off to a great start, not only is the return of normality only hours away, our new Orin Swift wines have just landed and we absolutely couldn't wait any longer to share them with you.
Hailed by Wine Spectator Magazine as 'one of the most influential and innovative winemakers in California', Dave Phinney is the man behind the  Orin Swift label, a label that contributed to his global fame. Orin Swift features a portfolio of wines that appeal to a variety of senses. The brand is known as much for its creative and evocative expression of art on the front of the bottle as it is the bold, yet finessed styling within the bottle. These quirky labels helped propel Orin Swift to cult status in the U.S. and they are as important to the Orin Swift narrative as the wine inside the bottle.
With no further ado, we are proud to introduce our new arrivals.
€49.95
Eight Years In The Desert marks the glorious return of Dave Phinney. When he sold The Prisoner in 2008, a non-compete prevented him from making Zinfandels for eight years. But, "Like a child who only wants to do what he's told not to do, I began to plot my return." Now he's back and reunited with the varietal that got him started in the wine business and created Orin Swift.
This label, now in its 4th Vintage, is still highly sought after, has an extremely limited retail presence and continues to grow in popularity. It also continues to impress the critics every year. Robert Parker's Wine Advocate praised it with 93 points. The 2019 Eight Years in the Desert is a quintessential exemplar of drinkability, perceived sweetness and complexity.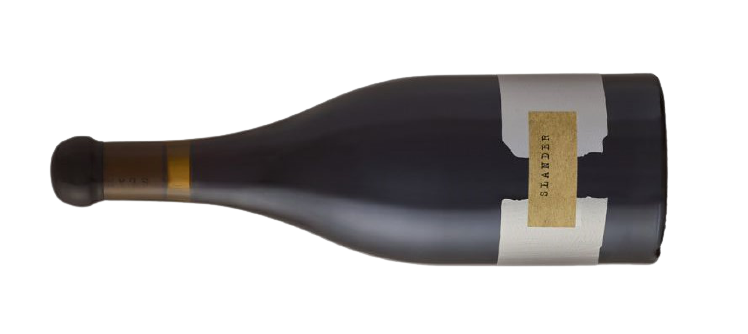 €54.95
Having toiled and troubled with the heartbreak grape for a decade, Phinney finally got it right in 2015 after learning the importance of picking the grape at the right moment, and hasn't got it wrong since!! The label on the other hand happened very quickly. Inspiration comes from a variety of places and things, even duct tape and cardboard. "Two things you always have in a winery are duct tape and marker pens… and cold beer," Phinney jokes. "Slander is the only wine I make that my wife will drink and she has a much better palate than me."
While the label may be one of the simplest in the Orin Swift range, the wine is not, "It springs from the glass with notes of raspberry tart, cranberry sauce and rhubarb pie plus hints of Provence herbs and forest floor. Medium to full-bodied, the palate is softly spoken with a nice suggestion of chewiness to the texture and an earthy lift on the finish." (Robert Parkers Wine Advocate)
€69.95 Now
€56.95
This one landed a little while ago, but in case you missed it, this is Machete. There are a dozen different labels for this red blend that makes a hero of Petite Sirah from Northern California, with supporting roles from Syrah and Grenache. The challenge was developing a label that would match the boldness and complexity of the wine in the bottle. Thanks to some inspiration found on a drive home and bold collaboration with photographer Caitlin Mitchell, after 2 days and over 10,000 shots the Machete label was born.
This is one of the finest Petite Sirah blends being made in California today. Machete is composed of predominantly Petite Sirah with modest quantities of Syrah and Grenache all sourced from prime vineyard sites, the wine is aged in French oak for 10 months to reveal a varietal character that is simultaneously robust and elegant.
€139.95
Bearing nothing more than an antique dime for a front label, for Phinneys most expensive wine, Mercury Head, he uses the most uncomplicated bottle design. The genius for this bottle came when he stumbled upon a "liberty dime" in a pocketful of change. "It reminded me of how much I enjoyed collecting coins as a kid. The Liberty dime, affectionately known as 'Mercury Head', was always my favourite," says Phinney.
He set himself quite a challenge when he decided to use a Liberty Dime on the label as the coins have not been in production since 1945. Between dealers, collectors and people returning their coins from empty bottles he has a good supply now and can continue to craft this 96 point exquisite Californian Cabernet which is made with grapes that hail from the best lots in Napa Valley and only when the vintage permits.
This could be cellared for 10 years or so, but if you can't wait, this wine exhibits classic Napa Cabernet aromatics with our style: black fruits—plum and cherry—dark chocolate, leather and Rutherford Dust coalesce from the glass. The entry is elegant and begins to flood the palate with notes of cassis, blackberry, blueberry, caramel and a touch of brown sugar and cinnamon: rich and bold. Seamless and focused, the wine closes with lingering dusty tannins and a touch of baking chocolate.