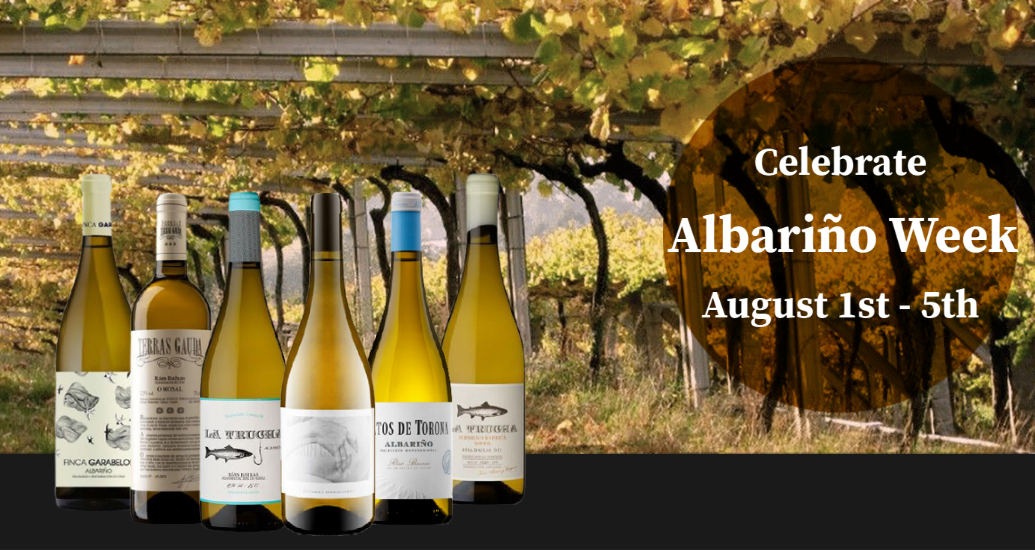 Celebrate Albariño Week & The Arrival Of August
Another Bank Holiday Weekend approaches and that in itself is a great cause for celebration. However the celebrations don't stop there, August 1st is officially International Albariño Day, but in Spain, the celebrations last the first week of August and we're more than happy to join in. Wednesday is also White Wine Day giving us the perfect excuse to sip some crisp summer wines guilt-free in the afternoon and double the excuse to stock up and take advantage of our 10% off 12 bottles or more. We're just hoping the sunshine is going to make a comeback.
 Albariño makes for a great apéritif before a meal, a suitable companion to fish or white meat dishes, and a great accompaniment to dessert. If you are a Sauvignon Blanc drinker, Albariños also seem to find favour and interest. We've selected a few of our favourites so you can sit back, grab a glass and enjoy this versatile drink.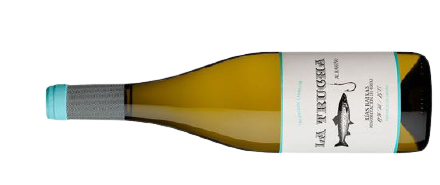 Was €23.95 Now
€18.95
The little fish from Notas Frutales de Albariño Winery and a customer favourite. A delightfully refreshing, high-quality wine from Rias Baixas, the heartland of Albariño production. This is really pleasant on the palate and leaves an excellent aftertaste. Full of rich aromas of peach, apricot and pineapple. Its refreshing characteristics makes it very versatile, it's the perfect accompaniment to fish dishes, particularly shellfish, but is also exceptionally easy to drink by itself.
New Arrival

€26.95

This is from the Peninsula group who have series of wineries mostly scattered in various areas of Castile, south of Madrid, with points also in Rioja, Sierra de Gredos and Biscay. This wine is a great choice for someone looking to try Orange wines. Maceration is done in contact with the skins of albariño grapes. A fresh wine, with marked acidity and hints of dehydrated apricot. On the nose there's aromas of honeysuckle, orange skin, chamomile tea and honey. On the palate, quite floral, really good acidity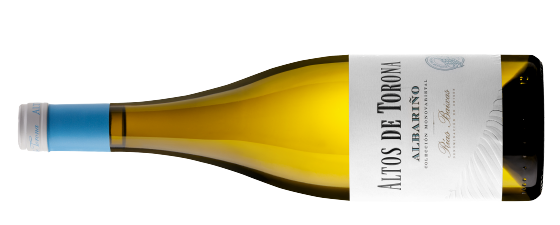 This award-winning Albarino comes from an area of Galicia close to the Atlantic ocean and between the rivers Bravos and Pego. This delicious, lovely young and vibrant wine with its enticing aromas of sherbet, yellow plums, stone and tropical fruits was produced combining the region's purest tradition and grapes, with the most modern wine technology. Enjoy as an aperitif while waiting on the BBQ to heat up or with white fish.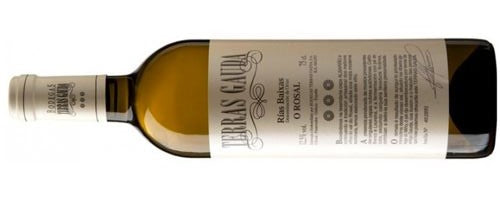 This is the perfect blend of the native Rías Baixas varieties: 70% Albariño, 20% Loureira, and 10% Caiño Blanco. Terras Gauda achieves a complexity that Albariño rarely comes to on its own. A really stylish wine, youthful and taut with a beautifully expressive personality. On the palate, it combines character and originality, with a classic body and distinct fruitiness. Succulent and dense, it is brimming with elegant, creamy sensations. It has lots of layers to it and will be sure to take you to your "happy land".
From a single vineyard, where the vines are about 50 years old, comes this more than agreeable Albariño. It's jam-packed with aromas of green apples, it's easy-drinking, fresh, smooth, balanced, long, with a very well-integrated acidity and a final fruit sensation that invites you to continue drinking. It's relatively high in alcohol (13.5%), making it an ideal accompaniment to a light al fresco lunch or tapas.
The big fish so to speak from Notas Frutales de Albariño. They make high-quality white wines with the Albariño grapes they harvest from their own vineyards, and believe that by pampering the vineyards you get great wine. The proof lies within this bottle. This is a top-quality wine, really pleasant, well structured and medium-bodied. It offers aromas of white flowers and fresh fruit, maintaining the varietal identity with citrus notes.  Stunning with fish and also delicious with sea salt dark chocolate